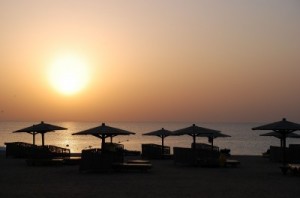 Hey guys! We're near the end of July, and I feel like I haven't squeezed enough enjoyment out of summer yet! I'll have to plan a camping trip soon or something. I really need to move somewhere that has a longer season.
Work in Progress News ~ Plugging away on my "bed and breakfast" wip. Regular blog readers know that I name my wips after the Hero. This one is so fresh that I don't even have a name for him yet. It takes a while for the characters' personalities to shine through enough to name them, so right now they're "John and Jane Doe". Got any good hero names you'd like to share?
Favorite Song of the Week ~ If you are active on any single social networking site, you've seen this. Probably multiple times, but as an author, I just gotta:
Tweet of the Week ~
Pro tip: When in an awkward situation, stop, look around, & say "Oh boy". They'll think you got Quantum Leaped and give you time to catch up

— Pete Lynch (@PJTLynch) May 21, 2013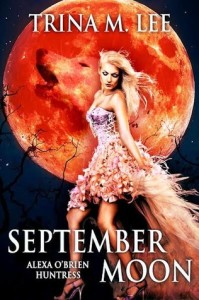 What I'm reading ~ September Moon by my friend Trina M Lee came out last week while we were in Las Vegas. If you haven't read the series, now is your chance. The first FOUR full length novels are bundled together and at a special low price of FREE. It's a great series, and September Moon just takes it to the next level.
Death is coming for Alexa O'Brien. 

Alexa must stop Shya from claiming Lilah's vacant throne. If the demon succeeds all hell will break loose. Forming alliances is a challenge. The vampires hate her and the wolves don't trust her. Rebellious vampire activity creates tension between Alexa and the FPA. It gets ugly when the covert government operation learns that Shya needs her as a sacrifice.

The strain of what's to come is weighing on both Arys and Alexa. Arys's need to protect her is as strong as his growing desire to kill her. Haunted by visions of her death at his hand, Arys can no longer trust himself. The strength of their bond is about to be put to the test.
Today's Tearjerker ~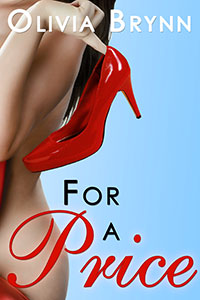 Book Snippet ~ From For a Price, which is FREE at all e-tailers!
He kissed her. He couldn't help it. It was awkward and somewhat dangerous the way they practically fell out of their chairs, but it was worth it. He released her when the waiter cleared his throat. He'd forgotten that they'd ordered ice cream. Nick watched her take two bites, and tried to keep his thoughts away from the erotic things her chilled tongue could do to him.
"Tell me why."
The spoon froze in her mouth. She looked at him curiously, then pulled it through her lips. "Tell you why what?"
"Why…you're still a virgin at twenty-four…"
Well folks, that's it for another week. Hope you all have a great one.