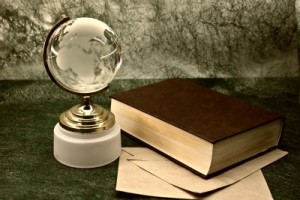 Hello! We're sneaking up on what some of you call "Autumn", but it's just pre-winter to me.  Hoping the weather stays mild enough for the leaves to change colors before they freeze and drop dead.  (Why do I live here again??)
Work in Progress News ~ Dean started talking to me! I feel so honored. I've been able to focus on him for a few days now, and it feels good!
Favorite Song of the Week ~ 97 year old Fred Stobaugh wrote a poem about his late wife, and the good folks at Green Shoe Studio put it to music and made this very cool video. Please feel free to support Fred by purchasing this on iTunes or Amazon. If you can see through your tears to click. This is so good, it doubles as today's tearjerker! Okay, I'm cheating.
Tweet of the Week ~
"No thanks, I'm vegetarian" is a fun thing to say when someone tries to hand you their baby.

— Tyler Schmall (@tylerschmall) August 19, 2012

Industry News ~ A new Kindle! The Kindle Voyage, which is a lighter, thinner, and sharper Paperwhite. There are a lot of pretty cool features on it, but my favorite is the etched glass, which gives it the feel of paper. Seriously! You can have it all for a dollar under $200. At this point, I'm happy with my Paperwhite. Just like I'm not camping out for a new phone this week either. I'll just caress a paperback as I'm reading.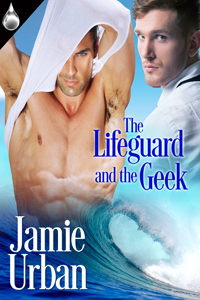 What I'm reading ~ A new one by Cameron Dane's alter ego Jamie Urban! Jamie writes a little less intense scenes than Cameron, but I love her both ways. This is a friends to lovers GFY-ish.
If a sexy, straight lifeguard and a closeted, virginal geek can get past their fears they might have a shot to turn their unlikely friendship into a scorching-hot chance at true love. The Lifeguard and the Geek by Jamie Urban proves that sometimes best friends make the best lovers!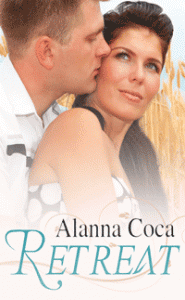 Book Snippet ~ From Retreat:
"I don't trust myself around you Andi. You come near me, and I forget every restriction I've forced on myself." His voice turned husky, like the low voice of a sensuous jazz singer. His breath in her ear was the music.
"I'm sorry. Do you want me to go?" Her eyelids were sealed, and she couldn't seem to lift them to his.
"Yes. I do. I want you to get far away from me." His statement was belied by the actions of his mouth, his hands, his hips. "I want you to start dressing in long heavy robes and veils so I can't see your sweet body and gorgeous face. I want you to stop using that perfume that drives me to distraction when you walk past me." He pressed his hard arousal against her, and caught his breath. "I want you to make me forget what it was like with you."
Okay, so it's a short report this week. You guys have a great weekend!