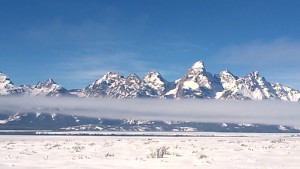 Howdy! I'm fresh back from Jackson Wyoming, maybe one of the prettiest places on earth. As long as I've lived here, I've never visited the Tetons in the winter. They're amazing all year! I discovered that Jackson has a really great library, where I sat in comfy chairs with a view to the ski mountain across the street. It was wonderful, but I'm glad to be home.
Work in Progress News ~ I worked faithfully all week on Letters from Victor. Around mid-week I opened up the original file, which was a whole different beginning and scene, but I actually liked it better than what I had, so I found a way to use that beginning and rework the rest so they both work together! Now the wip has a whole new life and I have high hopes that I can finish this soon.
Favorite Song of the Week ~ SO glad I found the video to this. It's adorable.
Backlist News ~ I just saw the draft for the cover of At Ease. This is the M/F IR short story that Ellora's Cave published in 2011 and I sent it to Samhain when I got the rights back. I really like the cover. A lot. Edits should begin on that soon, it's got a release date in August.
Tweet of the Week ~
"What if a third team came and attacked these two teams?" – my daughter, not understanding football/making football more awesome

— David Waghalter (@dwaghalter) September 29, 2013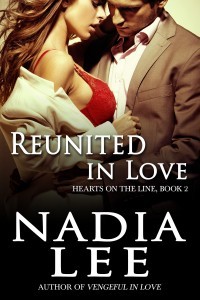 What I'm reading ~ I just finished this one on my trip: Newly jobless and adrift, former investment banker Kerri Wilson travels to Virginia to see her best friend and regroup, only to run into billionaire playboy Ethan Lloyd. It's been years since she's snuck out of his bed after the most amazing sex of her life, and he's so not her type — she likes them tall, dark and manageable. But he's too hot to resist, and she succumbs to another sizzling, no-strings-attached (or so she thinks) night.
Today's Tearjerker ~ I meant to post this before Christmas, but I got super lazy: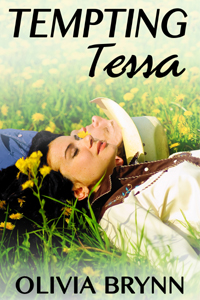 Book Snippet ~ From Tempting Tessa, my free read prequel to Tessa's Pride I thought I'd post a screenshot here so the formatting is better: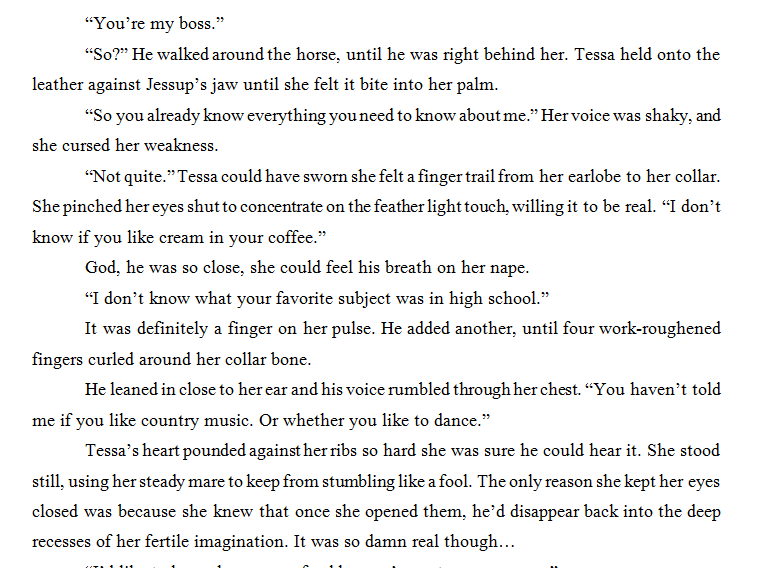 Okay, that's it for me. Have a great weekend, everyone!