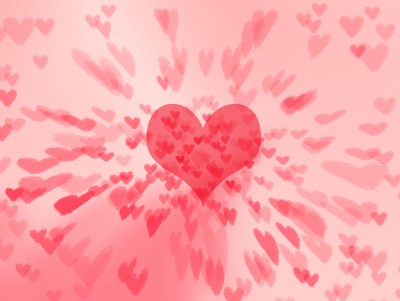 It's Valen­tine's Day! A great day for romance. I hope you all have a won­der­ful day, whether it's with your bet­ter half, or curled up with a great book.
Work in Progress News ~ Mak­ing progress on Let­ters from Vic­tor. I orig­i­nal­ly thought this would be a 15K short sto­ry, but it's already at 19K and the boys aren't quite at their HEA yet, (they bare­ly had their first kiss!) so we'll see what I end up with.
Favorite Song of the Week ~ I'm not even sure what you'd call this kind of music. A bit reg­gae? Calyp­so? Hip Hop? I'm not sure, but I like the groove. Okay, while find­ing the video for you guys, (wow, it's not very good) I dis­cov­ered that this song is from 2012, which is ANCIENT in music terms, but I only heard this song on the radio this week! So par­don me if this is all old news.
Tweet of the Week ~ So many good ones, maybe you should Fol­low Me on Twit­ter so you can get all my faves.
"You want some breast milk?" "Gross, no" "It's breast milk from big filthy cows" "Well, why did­n't you say so? Pour me a tall, cold glass"

— Shane Mur­phy (@Shanehasabeard) August 14, 2014

Indus­try News ~ Ama­zon Give­away, a new way to host or enter online give­aways. Looks to be a bit like raf­fle­copter, but it does­n't sup­port ebooks, so it's not very use­ful to me just yet. Some­thing to keep an eye on though.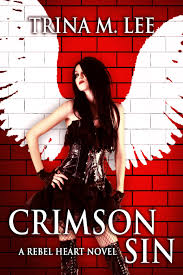 What I'm read­ing ~ NEW RELEASE! From my friend Tri­na M Lee, book one of her new series For a VERY lim­it­ed time, you can get this one at only $.99. Go! Hurry!
Spike.
The feisty Crim­son Sin gui­tarist with com­mit­ment issues, a were­wolf best friend and a pen­chant for par­ty­ing. She's a nephilim, half human and half angel. Like all unde­cid­ed nephilim, she has to choose: serve the light or the dark.
Rowen.
The intrigu­ing bass play­er who catch­es Spike's eye even though he's her com­pe­ti­tion in the annu­al Bat­tle of the Bands con­test. He's also an unde­cid­ed nephilim and he does­n't even know it.
Arrow.
An arro­gant, drug deal­ing front­man. A dark nephilim, it's his job to recruit Rowen for the dark and Spike is get­ting in his way. But there's some­thing he does­n't know about Rowen. Some­thing the dark has been keep­ing from Arrow.
When Spike and Arrow go head to head in more than just music, black­mail and secrets exposed chal­lenge Spike to accept what she most fears: that she belongs in the bat­tle between light and dark.
Today's Tear­jerk­er ~ This man kept his wife's voice on his answer­ing ser­vice since her death 10 years ago. Vir­gin Com­mu­ni­ca­tions retreived it for him:
Book Snip­pet ~ From WITH A VIEW the free PREVIEW com­pan­ion read that you can pick up by click­ing the cov­er right there to the right–>
Okay ladies and gen­tle­men. Have a great long (in the US) weekend!