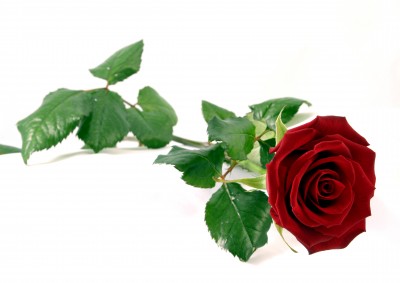 You'll never guess what's going on outside my window today. Unless you're a neighbor of mine….or maybe you follow me on Twitter and you've seen my complaining. Yep, it's a snowstorm. In May. I hope it clears up by Tuesday, because I'll be on the road. I know I swore I wouldn't go to RT, but then a few things fell into place like first finding out that SANDRA BROWN WILL BE THERE!!!! then very cheap airline tickets, and finally three very nice people who are willing to put up with my snoring for a couple nights. So yeah, Dallas TX is about to get a whole lot of Alanna. And probably some Olivia as well.
Work in Progress News ~ I started a new work in progress. sigh I've got so many wips in the fire it's ridiculous! One of these days I'll even finish one of them!
Favorite Song of the Week ~ I was once a very big fan of Barenaked Ladies. It was very sad when one of the founding members left the group, and their sound changed. This is their new single though, album out in June, and I'm cautiously optimistic.
Backlist Review ~ From Got Erotic Romance, by Jillian, for Fine Print:
"Wow…as an author myself, I was blown away by this story. It has everything…wonderfully developed characters, a delicious love story and a bit of suspense thrown in. I absolutely adored the building, halting relationship between Kara and Derek. And I think the author hit the mark (at least with me) because I fell completely in love with Derek. He's the quintessential hero. And the way he wove his patient and loving way around the anal-retentive Kara was beautiful to watch. Seriously, this was one of the best books I've read in a very long time. Nice job, Alanna Coca. I can't wait to read more from you!"
Tweet of the Week ~
Omg. The WiFi went off a minute ago so my kids came out of their rooms. They're getting so tall!

— PeachesMcPeach-Moron (@PeachesMcPeach) March 5, 2015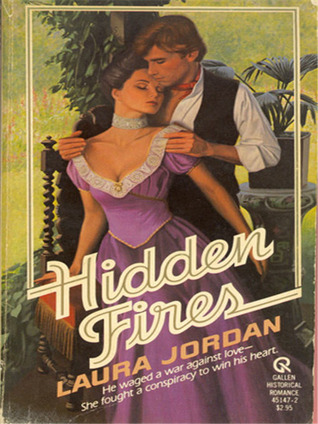 What I'm reading ~ I'm getting ready to pack for Dallas, and knowing I'll meet Sandra Brown, I had to choose only TWO books to have her sign. So I'm bringing the book by her pen name that I read when I was 12, that started my love for romance. This is the cover, too. It's a great western set in the early 20th century with some suspense elements. sigh I love this book so much. So I reread it, for about the 97th time. It comes out in digital in December. I pre-ordered it two years ago…
Today's Tearjerker ~ Happy Mother's Day. Grab a tissue.
Book Snippet ~
"What is with you lately?" Krista twirled her Chinese noodles around her chopsticks, while Kara poked at her food.

"What do you mean? Nothing's with me."

"Yeah, so that's the problem. You're acting like you did after Buddy got run over in seventh grade."

Krista was ten months younger than Kara, and their birthdays fell so that they were actually enrolled in the same grade at school. They had been inseparable since they could both walk. They rarely fought while growing up, and with having polar opposite coloring and personalities, they were often confused for best friends rather than sisters, which was just fine with them.

Now, staring into her Irish twin's face, Kara couldn't help but unload. "It's the guy. The donor I found last month."

"The guy you stalked? Not panning out? Did he fail the physical?" Kris covered her sister's hand on the table.

"No, physically he was fine. Perfect even." Too perfect. "But he wanted to change some of the conditions of the contract."

"Like what?"

Kara looked around the crowded eating area where they sat surrounded by parked strollers and exhausted shoppers. No one who was close enough to hear was listening; they were parents busy calming down their children or teens flirting with passersby.

Kara was glad that Kris had brought this up. She had been hoping to get all of this off of her chest for the last week. Well, ten days really, but she'd tried to come to terms with it before inviting help. She shoved her cup of noodles away, and gave her sister a sad smile.

"He…uh…wanted to bypass the clinic."

Kris wrinkled her brow in confusion, and Kara raised her eyebrow in a telling gesture.

"Oh! Oh God! You mean he wanted to—"

"Yes. Something I wasn't prepared for, to say the least," Kara grumbled.

Kris's lips twitched. Kara knew her sister was hiding a smirk, or even an outright laugh.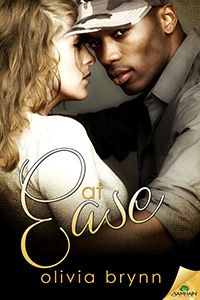 Before I go, I've got BIG NEWS! Olivia's re-release At Ease is up for preorder! Check it out HERE where you can read chapter one and see where it's available.
Okay folks, you probably won't hear from me again until after I get back from Dallas. Follow me on Twitter, I'll be posting a lot of pictures and Vines!