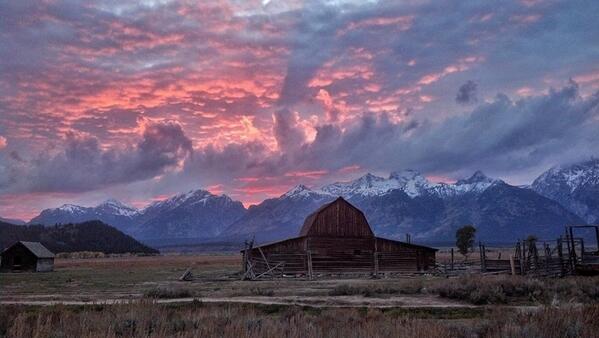 Isn't this a beau­ti­ful pic­ture!? When I was in Jack­son in Jan­u­ary I looked for this famous barn, but it's sit­ting on pri­vate land accessed from a small stretch of road that is closed through­out the win­ter. I nev­er thought about it, but you don't see any pic­tures of this barn in the snow. Now you know why!
Work in Progress News ~ Work­ing away on Vic­tor, but this morn­ing I was vis­it­ed by a plot bun­ny with TEETH! So I did stop and write a few para­graphs to get the idea down on "paper". I think this new one might actu­al­ly be an Alan­na book, so woohoo! But I real­ly need to fin­ish Vic­tor first, so back off, rabid plot bunny.
Favorite Song of the Week ~ So these guys were real­ly pop­u­lar across the pond, they did­n't make it huge here thanks to the oth­er boy bands they were com­pet­ing against at the time (Back­street Boys, 'N‑Sync etc), and I'm a lit­tle sad that I did­n't get to join in on the scream­ing fan fren­zy I think these guys deserve. They're IRISH, you guys. Cov­er­ing Garth Brooks:
Back­list News ~ I rarely have back­list news. I don't know why I have this in my sta­tus update tem­plate. I think I'll change this to high­light an old review from a back­list title. Too com­mer­cial? Well, it's my blog, yo. So here we go, a review for Pre­View, back when it was orig­i­nal­ly titled "Préjà Vu", by Seri­ous­ly Reviewed:
HOLY

CRAP

!!! Let me start by say­ing that I was skep­ti­cal when I first grabbed this one. Though the blurb was inter­est­ing it did­n't just reach out and grab me by the nose.….

BUT

once I got start­ed read­ing, I just could­n't stop!!!

What a nifty lit­tle mys­tery with some sex­i­ness right smack dab in the mid­dle! By page 30 I thought I had it all fig­ured out. I was sure I knew who the bad guy was and I was just wait­ing for the shoe to drop.

BOY

HOWDY

did I get thrown a curve ball!

Ms Coca, *SNAPS* you did a great job! Total­ly kept me involved and inter­est­ed and then WHAM! gave me a big shock! LOVED IT! I will be look­ing for your name in the future
(I do miss that old cov­er by the way…)
Tweet of the Week ~ You've prob­a­bly seen this in sev­er­al places all over the net, but it tru­ly is the tweet of the week, if not the month and year:
Indus­try News ~ So let's say you wrote a book, and maybe you think the Big Five is too tough to get into, or not right for your book, but self pub­lish­ing isn't for you. Now there's some­where to turn. Book­trope takes your book (if you're accept­ed into the sys­tem) and a pool of edi­tors and cov­er design­ers col­lab­o­rate and get your ms ready for pub­li­ca­tion. The good thing is that these folks will get paid roy­al­ties, so there's no up front cost as far as that goes. I'm com­plete­ly over­sim­pli­fy­ing here, so be sure to check out their web­site if you want more info.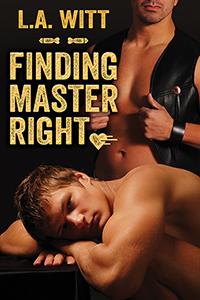 What I'm read­ing ~ So I bought sev­er­al books on Valen­tine's Day dur­ing All Romance Ebooks' sale. Two I bought with­out much thought because I remem­bered the author, and wow. Those were awful awful books, I almost did­n't fin­ish them. So after that, I re-read some old favorites to cleanse my palate. Then I picked up one from L.A. Witt, who nev­er dis­ap­points. This Friends-to-Lovers sto­ry has just enough angst to give it some teeth. Find­ing Mas­ter Right:
Today's Tear­jerk­er ~ Those who have the least, are the most like­ly to share.
Book Snip­pet ~ From At Ease, my book will be re-released in August!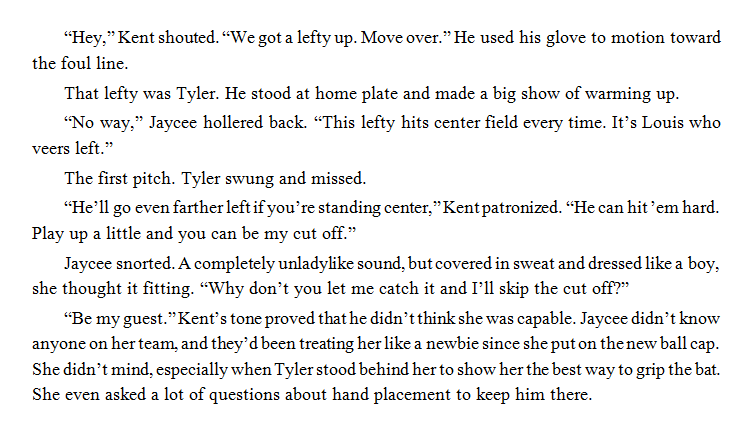 Base­ball is back! Well Spring Train­ing at least. Okay, that's all for now. Have a great week, everybody.
P.S. The dress is blue and black.