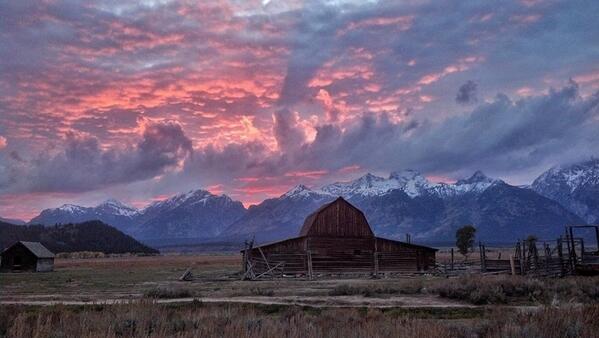 Isn't this a beautiful picture!? When I was in Jackson in January I looked for this famous barn, but it's sitting on private land accessed from a small stretch of road that is closed throughout the winter. I never thought about it, but you don't see any pictures of this barn in the snow. Now you know why!
Work in Progress News ~ Working away on Victor, but this morning I was visited by a plot bunny with TEETH! So I did stop and write a few paragraphs to get the idea down on "paper". I think this new one might actually be an Alanna book, so woohoo! But I really need to finish Victor first, so back off, rabid plot bunny.
Favorite Song of the Week ~ So these guys were really popular across the pond, they didn't make it huge here thanks to the other boy bands they were competing against at the time (Backstreet Boys, 'N-Sync etc), and I'm a little sad that I didn't get to join in on the screaming fan frenzy I think these guys deserve. They're IRISH, you guys. Covering Garth Brooks:
Backlist News ~ I rarely have backlist news. I don't know why I have this in my status update template. I think I'll change this to highlight an old review from a backlist title. Too commercial? Well, it's my blog, yo. So here we go, a review for PreView, back when it was originally titled "Préjà Vu", by Seriously Reviewed:
HOLY CRAP!!! Let me start by saying that I was skeptical when I first grabbed this one. Though the blurb was interesting it didn't just reach out and grab me by the nose…..BUT once I got started reading, I just couldn't stop!!!

What a nifty little mystery with some sexiness right smack dab in the middle! By page 30 I thought I had it all figured out. I was sure I knew who the bad guy was and I was just waiting for the shoe to drop. BOY HOWDY did I get thrown a curve ball!

Ms Coca, *SNAPS* you did a great job! Totally kept me involved and interested and then WHAM! gave me a big shock! LOVED IT! I will be looking for your name in the future
(I do miss that old cover by the way…)
Tweet of the Week ~ You've probably seen this in several places all over the net, but it truly is the tweet of the week, if not the month and year:
Industry News ~ So let's say you wrote a book, and maybe you think the Big Five is too tough to get into, or not right for your book, but self publishing isn't for you. Now there's somewhere to turn. Booktrope takes your book (if you're accepted into the system) and a pool of editors and cover designers collaborate and get your ms ready for publication. The good thing is that these folks will get paid royalties, so there's no up front cost as far as that goes. I'm completely oversimplifying here, so be sure to check out their website if you want more info.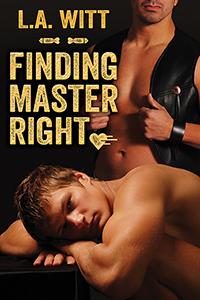 What I'm reading ~ So I bought several books on Valentine's Day during All Romance Ebooks' sale. Two I bought without much thought because I remembered the author, and wow. Those were awful awful books, I almost didn't finish them. So after that, I re-read some old favorites to cleanse my palate. Then I picked up one from L.A. Witt, who never disappoints. This Friends-to-Lovers story has just enough angst to give it some teeth. Finding Master Right:
Today's Tearjerker ~ Those who have the least, are the most likely to share.
Book Snippet ~ From At Ease, my book will be re-released in August!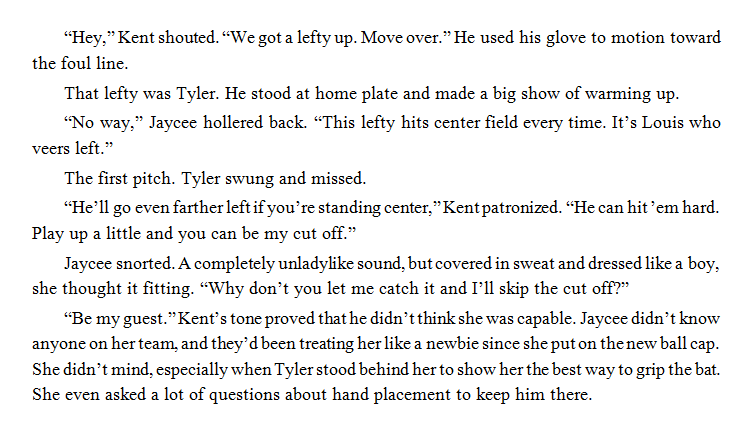 Baseball is back! Well Spring Training at least. Okay, that's all for now. Have a great week, everybody.
P.S. The dress is blue and black.