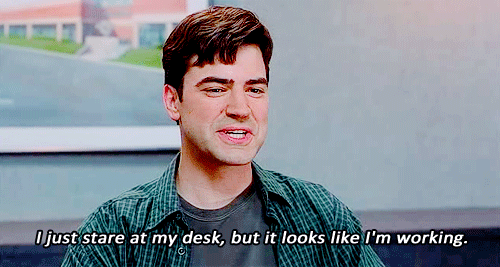 Welcome to mid November! This year is just practically gone! Okay, so this Saturday Status isn't a weekly thing anymore. Sorry about that. I'll at least check in every month (Mom!)
Work in Progress News ~ Still plugging away on Letters from Victor. I'm determined to finish this one by the end of the year. If I don't, you each have my permission to thwap me next time you see me.
Favorite Song of the Week ~ "Geez, Alanna! When are you going to get tired of posting Pentatonix songs?" Never, okay!? This one is from their new Christmas album, though the song itself isn't very Christmasy. The lyrics are actually a bit disturbing, but I did some Googling and learned that the lyricist says they're just nonsense so don't read anything into them, just enjoy. Plus the clappy thingie is cool.
Backlist News ~ I have GREAT NEWS! My interracial (bmww) novella At Ease has been picked up by Samhain Publishing! Samhain is one of my two favorite publishers to work with, and I really couldn't be happier. This puts all of my men in uniform together at Samhain, too. At Ease was my only book with Ellora's Cave, and there are a lot of words to describe how I feel about getting AE back in my hot little hands and right into Samhain's. If you're following the EC news, you'll understand what I mean. I'm tempted to change the title, since there's not a whole lot of military reference in the book, as the title suggests, but we'll see what my editor thinks. Have you read At Ease? What do you think? Change the title, or add more military?
Tweet of the Week ~
Hey Mr. Tambourine Man, play a song for me. *Tambourine Man shakes tambourine for several minutes* Well that sucked.

— John Lyon (@JohnLyonTweets) July 12, 2014

Industry News ~ FINALLY, Amazon has buried the Hachette! (Sorry, I had to.) No, it wasn't a totally one sided thing, and I think everyone came out of this at least a little bit happy. I think. Source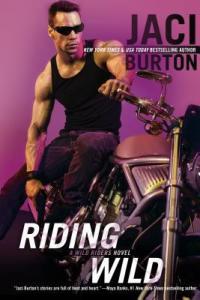 What I'm reading ~ Riding Wild is book one of a six book series by Jaci Burton, so it's an older book (2008). This one is chock full of romance and suspense.
Mac Canfield was the last man Lily West expected to see again, never mind aim her gun at. But there he was, the bad boy who'd broken her heart years ago – still a thief, hijacking a priceless artifact – and it was all she could do to push aside the memories of how it felt to have his perfectly chiseled body next to hers.
Today's Tearjerker ~ Okay, I always lose it on military homecoming videos. This one has a twist. This soldier's wife is surprising HIM! If you don't soak two tissues, check your pulse.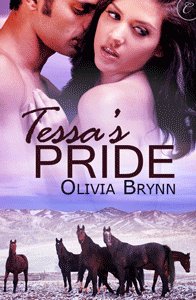 Book Snippet ~ From Tessa's Pride:
He toyed with her oval belt buckle, and her libido sprang to life with his proximity. She wanted to feel his hands on her. It would be so easy to help him undo her belt. Then the zipper on her jeans. Instead she stared up at him, expecting him to disappear into a fine mist if she so much as moved a muscle. Only when he pulled her shirt from her waistband and slid his cool hand up her warm abdomen did she suck in a sharp breath.
"Stop me, Tessa. If you're going to stop me, do it now, because I'm about to lose myself in you."
Stop him. Should she? She opened and closed her mouth a few times as she tried to figure out what to say. She swallowed. "We shouldn't…"
"Probably not," he agreed, "but I want to."
That's it for me. Hope you all have a great week. Stay warm out there, unless you're in Australia, then stay cool!