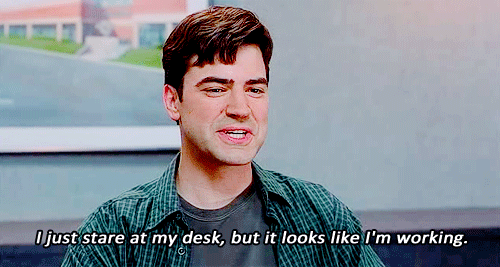 Wel­come to mid Novem­ber! This year is just prac­ti­cal­ly gone! Okay, so this Sat­ur­day Sta­tus isn't a week­ly thing any­more. Sor­ry about that. I'll at least check in every month (Mom!)
Work in Progress News ~ Still plug­ging away on Let­ters from Vic­tor. I'm deter­mined to fin­ish this one by the end of the year. If I don't, you each have my per­mis­sion to thwap me next time you see me.
Favorite Song of the Week ~ "Geez, Alan­na! When are you going to get tired of post­ing Pen­ta­tonix songs?" Nev­er, okay!? This one is from their new Christ­mas album, though the song itself isn't very Christ­masy. The lyrics are actu­al­ly a bit dis­turb­ing, but I did some Googling and learned that the lyri­cist says they're just non­sense so don't read any­thing into them, just enjoy. Plus the clap­py thingie is cool.
Back­list News ~ I have GREAT NEWS! My inter­ra­cial (bmww) novel­la At Ease has been picked up by Samhain Pub­lish­ing! Samhain is one of my two favorite pub­lish­ers to work with, and I real­ly could­n't be hap­pi­er. This puts all of my men in uni­form togeth­er at Samhain, too. At Ease was my only book with Ellora's Cave, and there are a lot of words to describe how I feel about get­ting AE back in my hot lit­tle hands and right into Samhain's. If you're fol­low­ing the EC news, you'll under­stand what I mean. I'm tempt­ed to change the title, since there's not a whole lot of mil­i­tary ref­er­ence in the book, as the title sug­gests, but we'll see what my edi­tor thinks. Have you read At Ease? What do you think? Change the title, or add more military?
Tweet of the Week ~
Hey Mr. Tam­bourine Man, play a song for me. *Tam­bourine Man shakes tam­bourine for sev­er­al min­utes* Well that sucked.

— John Lyon (@JohnLyonTweets) July 12, 2014

Indus­try News ~ FINALLY, Ama­zon has buried the Hachette! (Sor­ry, I had to.) No, it was­n't a total­ly one sided thing, and I think every­one came out of this at least a lit­tle bit hap­py. I think. Source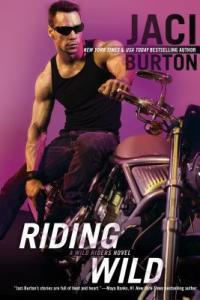 What I'm read­ing ~ Rid­ing Wild is book one of a six book series by Jaci Bur­ton, so it's an old­er book (2008). This one is chock full of romance and suspense.
Mac Can­field was the last man Lily West expect­ed to see again, nev­er mind aim her gun at. But there he was, the bad boy who'd bro­ken her heart years ago — still a thief, hijack­ing a price­less arti­fact — and it was all she could do to push aside the mem­o­ries of how it felt to have his per­fect­ly chis­eled body next to hers.
Today's Tear­jerk­er ~ Okay, I always lose it on mil­i­tary home­com­ing videos. This one has a twist. This sol­dier's wife is sur­pris­ing HIM! If you don't soak two tis­sues, check your pulse.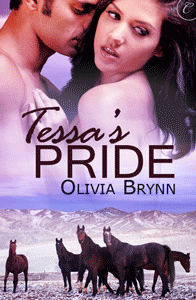 Book Snip­pet ~ From Tes­sa's Pride:
He toyed with her oval belt buck­le, and her libido sprang to life with his prox­im­i­ty. She want­ed to feel his hands on her. It would be so easy to help him undo her belt. Then the zip­per on her jeans. Instead she stared up at him, expect­ing him to dis­ap­pear into a fine mist if she so much as moved a mus­cle. Only when he pulled her shirt from her waist­band and slid his cool hand up her warm abdomen did she suck in a sharp breath.
"Stop me, Tes­sa. If you're going to stop me, do it now, because I'm about to lose myself in you."
Stop him. Should she? She opened and closed her mouth a few times as she tried to fig­ure out what to say. She swal­lowed. "We shouldn't…"
"Prob­a­bly not," he agreed, "but I want to."
That's it for me. Hope you all have a great week. Stay warm out there, unless you're in Aus­tralia, then stay cool!