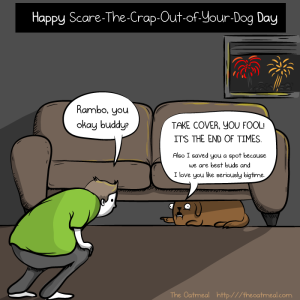 Happy Independence Day, USA! I hope you all have some plans to get out and enjoy your freedom. (Did you know it's perfectly legal to go topless in most states?) So have fun.
Work in Progress News ~ Working on my firefighter story. This one is due mid August, so I really need to get my poop in a group. I still don't have a title.
Favorite Song of the Week ~ Sorry, no real video. Someone tweeted a link to this song, wish I could remember who so I could credit them.
Backlist Review ~ From For a Price, reviewed by The Romance Studio:
This was an easy and enjoyable read. Maureen is stuck between developing a relationship with a too good to be true guy and holding to the plan that can save her mother. While the characters are not complex you find yourself rooting for Maureen to throw the auction to the wind and run off with Nicholas…The love scenes are hot and find you wishing they would keep going. Absolutely a fun and quick read!
Tweet of the Week ~
WEDDING CEREMONY TIP: Something old, something new, something borrowed, something blue; something fleek, one canoe, some risotto, deja vu.

— Pants (@onedumbshark) June 26, 2015

Industry News ~ Since I last posted, Amazon has changed the rules for their subscription service. They'll now pay by the page rather than per borrow. This makes a lot of sense to me, and will reward those authors who write good beefy page-turners. Amazon's move is much better than Scribd's move. Scribd's subscription service was losing money, apparently they didn't realize how voracious romance readers can be. So rather than looking for other ways to stay afloat–and there are other ways if one stops to ponder–Scribd just deleted 90% of books labeled romance from its service. That didn't go over well at all. I went ahead and deleted my remaining books from Scribd, sorry for any inconvenience.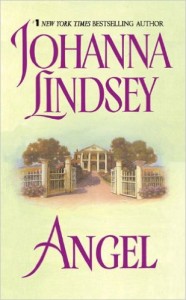 What I'm reading ~ Angel, by Johanna Lindsey. A nice historical western:
Hoping to cool off a twenty-five-year-old feud between two neighboring families, Cassie Stuart only succeeds in pouring kerosene on the flames. Both sides have warned her to get out of Texas pronto. . .or they will burn her father's ranch to the ground. What Cassie needs is a peacemaker but she ends up with a widow-maker instead.
He is called Angel , a ruggedly handsome hired gun with eyes as black as sin. Unwanted and unwelcomed by his ungrateful employer, he would just as soon leave Cassie to fend for herself. But a stubborn sense of duty , and a desire to taste the sweetness of her kiss steels Angel's resolve to make Cassie want him, come hell or high water. . .and for more than his gun alone.
Today's Tearjerker ~ This is in Finnish, but you don't need to understand the words.
Book Snippet ~ From For a Price:
"When should I pick you up?"

Few people knew her cell phone number, even fewer had hinted at a night out. She knew exactly who was on the other end of the phone, but she couldn't let him know that. She also needed some time to steady her racing heart.

"Who's this?" She tried not to let her smile come through her voice. There was a long pause on the other end.

"Did you agree to more than one date tonight?"

"Well, I can't be sure." She lay back onto her bed, throwing her free arm over her head. "Is this the seventy-five year old gymnast?"

"Guess again." She heard his smile.

"Are you the man who's been breathing heavy in my ear every Friday since I got to Vegas?"

"I'm the man who's going to make you a very wealthy woman."

Maureen bolted upright. What did he mean by that? Did he know who she was? Her heart beat loudly, its pressure pounded in her eardrums. Aside from the fact that she didn't want this man to know about her upcoming prostitution stint, she wondered if he intended to make the final bid.

"What do you mean?" Her voice sounded as thin as tissue paper.

"Your investment strategy, or did you find yourself another advisor?"

She released a pent up breath, and tried to clear her mind. "Oh, well I've got one final interview before I make my decision."
All right, folks. That's it for me. I'm off to a family barbecue. then to watch the fireworks! Stay safe out there.