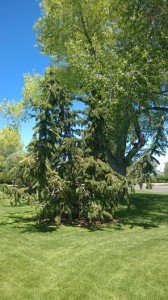 Howdy! It's a breezy (as usual) summery day here on top of this mountain. Isn't this the coolest tree? It's at a local park here. I feel like I've stepped into a Dr. Seuss book. I've got a bunch of driving to do in the next few days, but I've got just enough time to catch you up on what I've been up to:
Work in Progress News ~ I haven't accomplished much this week. I'm so ashamed of myself. Still, I open my wip every day, and get a little bit done. Luckily I have Trina M. Lee who will keep me in line and focused.
Favorite Song of the Week ~ Sorry. I know you're probably sick of Let it Go. But this one is "Africanized"!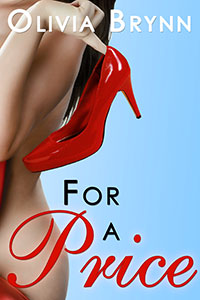 Backlist News ~ For a Price, Olivia's very first published novella is now FREE at many retailers, and hopefully the rest will get with the times. I wrote this book over a long weekend, after reading an article about a woman auctioning off her virginity. Check it out! You've got nothing to lose:

Tweet of the Week ~
I'm very suspicious about joggers They're always the ones who find the bodies..

— Humor Like A Man (@humorlikeman) June 13, 2014
What I'm reading ~ The author of this book passed suddenly last week. If you feel so inclined, and if you enjoy romantic suspense, you might give this a try. Every little bit will help her young family during this difficult time. I honestly haven't read it yet, but it really looks good!
For two years, State Trooper Kayne Dobrescu has wanted only one thing: to understand why his wife inexplicably killed their children and then herself. Memories haunt his days and lay siege to his nights, leaving him questioning his reasons for living.

Jessica Hallstatt became a widow and single mother the night her firefighter husband died in a fiery explosion at an accident scene. While her husband may have died a hero, he left Jessica with deep emotional scars that haven't begun to heal.

When Kayne accepted a transfer to the mountain town of Payson, Arizona, he never expected to meet anyone like Jessica. From the moment he pulled her over for speeding, he was drawn in by her whiskey-colored eyes and sassy dimple. He knows she and her children are a forever type package, and he's vowed never to give anyone the power to destroy him again. Yet fate has other ideas, throwing Kayne and Jessica together in a fight against an unknown enemy to save the life of a child—and hopefully one another.
Today's Tearjerker ~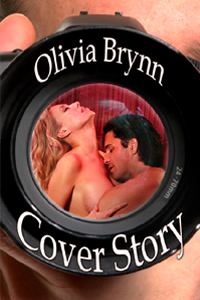 Book Snippet ~ From Cover Story:
She pulled him down for another kiss. His tongue made danced in her mouth, his lips gentle but demanding, his hands moving in perfect harmony with the rest of his body to make her feel his kiss from head to toe. Like two teenagers discovering sex, they were tangled in each other. She only pulled away from his mouth to breathe and whisper encouragement and praise in his ear.
He looked down to grin at her. When she smiled back, he again covered her lips with his.
Music. A jaunty tune, even muffled by the bedding rang clear through the room.
Cate bit her lip, her amusement clear.
His head rose, and he grinned up at her. "They can leave a message." He went back to his seduction of her shoulder, ignoring the persistent ringing.
Before it even stopped, there was a pounding on the door.
"I know you're in there, Bo. I can hear your phone."
Okay folks, that's it for me. Have a great weekend.