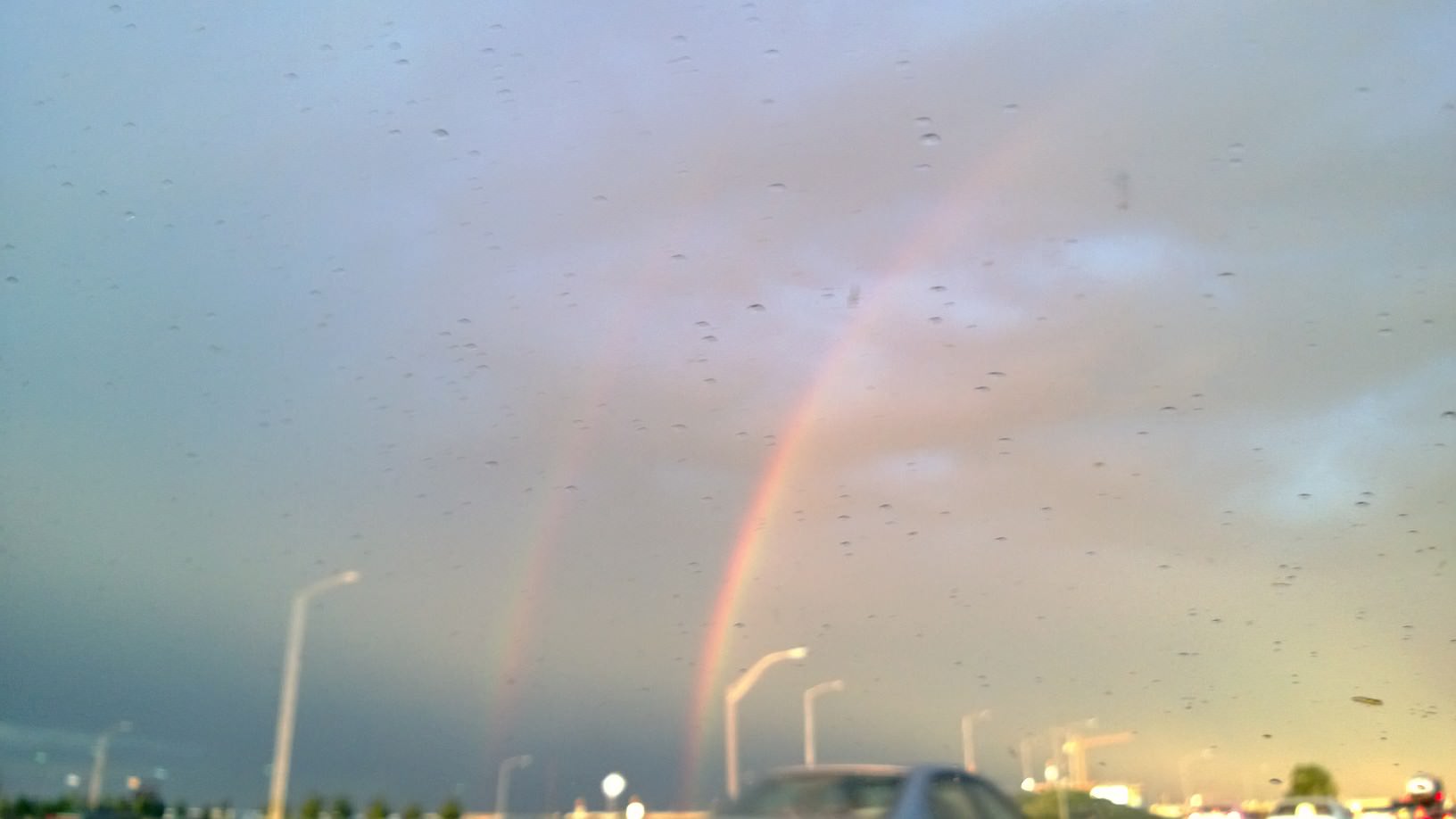 Well here we are again; the week passed way too quickly. It seems the entire summer is gone! I hope you're all enjoying the weather while it's still nice. It's been rainy every afternoon here, which is more like June than August, but at least we don't have the wildfires we did last year! My daughter took this picture while we drove down the interstate in Denver. What does it mean!?
Work in Progress News ~Â My scheduled writing time was a success! Well sort of. It worked for the first day. After that I wasn't really able to write throughout the rest of the week. School starts on Tuesday, so I plan to kick some wordage butt for at least four days next week while I've got quiet time during the day. I've got several readers looking forward to Dean's story. I promise, I'm working on it! No one wants this story written more than I do.
Favorite Song of the Week ~ Not sure how many times I'll share some version of this song on my status posts, but this one is totally worthy. Somebody That I Used To Know by Mayday Parade featuring Vic Fuentes
Backlist News ~ Wyoming Solace received a nice 4 ribbon review from Romance Junkies, and Taking Her There was reviewed over at Guilty Pleasures. Check them out!
Tweet of the Week ~
Hey people that twitter says are "similar to me", where do people like us put our car keys?!?!?!

— Amber (@ambamthankyamam) August 8, 2013
Industry News ~ Smashwords came out with a new feature that I think is pretty neat. Author Interviews will be posted on the Smashwords site, so readers can get to know the authors! I started filling one out, but come to find my Smashwords profile is set as a "publisher" since I have a pen name attached to my account. So there's a bug there, I hope it gets sorted out. I have so many cool answers to these questions, guys. [Source] I could always add a question/answer section to my weekly post! Leave a question in the comments and I'll answer next week.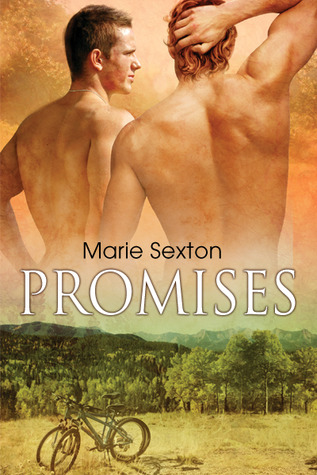 What I'm reading ~ Promises by Marie Sexton (who is a really great person in real life!) Â Blurb: Jared Thomas has lived his whole life in the small mountain town of Coda, Colorado. He can't imagine living anywhere else. Unfortunately, the only other gay man in town is twice his age and used to be his teacher, so Jared is resigned to spending his life alone. Until Matt Richards walks into his life, that is. Matt has just been hired by the Coda Police Department, and he and Jared immediately become friends. Matt claims he is straight, but for Jared, having a sexy friend like Matt is way too tempting. Facing Matt's affair with a local woman, his disapproving family, and harassment from Matt's co-workers, Jared fears they'll never find a way to be together–if he can even convince Matt to try.
Book Snippet ~ From Falling Star:
He followed her into her house, and even into her bedroom, despite her feeble attempts to kick him out. "If you brought some of your things over to my house, we wouldn't have to go through this." He peeled last night's dress off her. Again.

"You wouldn't mind a woman's things in your bachelor bathroom?"

"Hell no. And when you aren't with me, I can go in there and sniff them."

"You're depraved."

"No, Depraved is what I would do after I sniffed them."

"I think I'd like to see that."

"I think I can arrange a private showing." He pulled her into the shower, and lathered the loofa while she shampooed her hair.

"You, sir, are a distraction, and I can't be late for work."

"I'm just helping so you'll be ready faster."

"Then keep your tongue in your mouth."

Not hardly. She did make it to work on time, but only because Adam drove like Mario Andretti.
Well that's it for me for another week. I hope to report many thousands of words next Saturday. Have a great one!