So I've moved from weekly blog posts to monthly status updates. One would think this would free me up to write more, but that hasn't quite happened. May has been a very busy month! Let's hope June settles down enough for me to be able to get something done. I realize I haven't even posted a RT Convention recap, so I'll post my slideshow for you to peruse:


.
I had such a great time. In prior years I'd scheduled my time and kept busy doing so many things, this year I kind of took it easy, didn't rush to do anything, and just had a great time mingling with everyone. Next year RT will be in New Orleans. I'm already excited!

When I got back, it was straight into the finale of my daughter's soccer career. What a blast. I'm such a proud mama. After that, she  graduated high school, so I had invitations to send, party to plan….busy busy busy.

I also got to see Ludovico Einaudi and his ensemble in concert in Boulder, CO. If you don't know who this is, it's my pleasure to introduce him to you here. (This is an hour long video, so feel free to play this in the background as you go about your day.)Â  Is he brilliant, or what?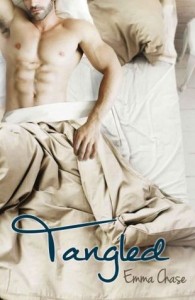 I did have time to read a few books, but I've got to tell you about Tangled by Emma Chase. I don't like to review books here or anything, if I mention I read it, you can bet I liked it enough to share, but this one really is a great read. Â I love the author's voice. It's written in first person in the hero's point of view, which is unique. Here's part of the blurb:
Drew Evans is a winner. Handsome and arrogant, he makes multimillion-dollar business deals and seduces New York's most beautiful women with just a smile. He has loyal friends and an indulgent family. So why has he been shuttered in his apartment for seven days, miserable and depressed? He'll tell you he has the flu. But we all know that's not really true.
So there you go. That was my month of May in recap. Let's hope June brings several great word-count days! I'd like to get back in the saddle.