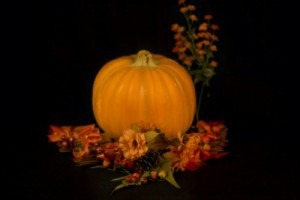 Howdy! It's been a beautiful month here on top of the mountain. Mild temperatures and falling leaves, World Series (damn Sox) on television, and my electric lap blanket to keep me happy.
Work in Progress News ~ Had a couple good days on my friends-to-lovers story. It's got a Christmas flavor, so I'd like to get it finished up before the holiday season hits! I've got to buckle down before 2013 ends as a big ol bust. I'm at the point in this book where I need to figure out who's writing it. Such a weird problem to have!  I'm open to any suggestions.
Favorite Song of the Week ~ I've been listening to Mika's newest album on repeat this past week. This song is very moving. Sorry there's no official video.
Backlist News ~Retreat, Fine Print, and Falling Star are now available at expanded locations such as Barnes and Noble, and libraries, whereas before they were only available through Amazon. The downside to that was that the price had to come up about a dollar. When all is said and done, and still I only make a whopping nine cents for every paperback sold through this expanded distribution, but I'd rather get it out in front of people than make a bundle on each sale. (If you're thinking of buying my paperbacks (other than Wyoming Solace which is handled by Samhain Publishing, I'll happily direct you to the store that shares the most with me

Tweet of the Week ~ I swear, every time I read this I laugh out loud. Even days later. Might be my favorite tweet of all time so far.
Industry News ~ I'll try to sum this latest kerfuffle as concisely as I can. Last week, ebook distributor WH Smith discovered some "barely legal" content, and took the sweeping action of closing its entire website down until "all self published eBooks have been removed and we are totally sure that there are no offending titles available." (ALL!!) So then Kobo jumped on board and did the same. Twitter exploded, and the hashtag #Kobogeddon was born. Today it looks as though most titles have been replaced at the UK Kobo store, though I can't say if mine are, since I'm only able to see the US store from here. Barnes and Noble and Amazon did a few keyword searches and unpublished some titles that seemed to be questionable as well. Detailed story at The Digital Reader
What I'm reading ~ I am struggling through a book. Seriously. Not sure why I haven't just deleted it off my Kindle, but at this point I'm 65% invested, so I'll read it. I hate when this happens. I hope I didn't spend much on this. I also purchased Stephen King's newest, and I'm trying to psych myself  up for starting it. I usually read before bed, and King usually isn't good for that kind of thing.
Today's Tearjerker: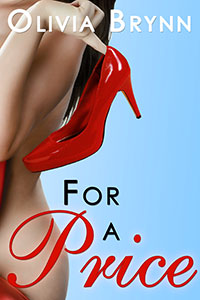 Book Snippet ~ From For a Price:
"Ah, Maureen," he groaned. She felt him swallow before he continued. "I know you think I'm only after sex. I bungled it when I touched you that first night. And then I couldn't keep my mind out of the gutter when we talked on the phone, and I can't seem to keep my hands off of you now…" He swore, then tightened his arms around her. "Just know that I'm happy simply holding you like this. Don't feel like you have to do anything else. I don't want you to worry tonight, or whenever you're with me. I'll never force you to give more than you're willing to share, and I'll never be disappointed. Understand?"
That's it for me, guys. I'll try to catch up more often. Have a great Halloween, be safe, have fun, save the chocolate for me!