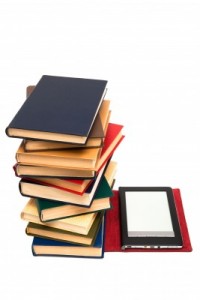 Hap­py New Year!! I can't real­ly believe the Hol­i­days are over. I still have my tree up, but that's only because I'm too lazy to tear it apart (also, I store it out­side, and it's been reaaal­l­ly cold out there late­ly).
Work in Progress News ~Sooo I didn't start the year out being as pro­duc­tive as I want­ed. I don't even have an excuse. I got kin­da stuck on Ris­ing Heat, so I hopped over to anoth­er wip I call "Ian". This one will be Alanna's book, and I can't real­ly even divulge much about the plot at this point. Let's just say it's some­thing unlike any­thing I've done so far. I'm excit­ed.
Favorite Song of the Week ~ As a child of the 80s, it's hard to swal­low the fact that my favorite songs are now "oldies" and are being cov­ered by young whip­per­snap­pers who think they can do it bet­ter than the orig­i­nals. Although I can't in good faith say that this Only You cov­er is bet­ter than Yaz's (Yazoo if you're a Brit) but um…I real­ly like it.


 Indus­try News ~ Okay, I've always thought that a print ver­sion of any­thing (books/magazines/newspapers/music CDs even) should come with a free dig­i­tal ver­sion. Google Play is now mak­ing that hap­pen for some mag­a­zine sub­scrip­tions. Just log in to ver­i­fy your sub­scrip­tion and get your dig­i­tal mag­a­zine free! I love it. [source]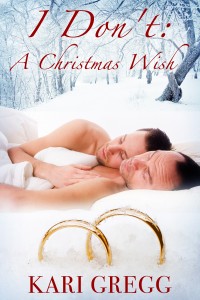 What I'm read­ing ~ I actu­al­ly read this two weeks ago, but the book I'm read­ing now might end up being a DNF for me. Just not feel­ing it. This is I Don't by Kari Gregg. It's about a guy who works so hard on a mar­riage equal­i­ty bill, and once it pass­es is hurt when his boyfriend isn't ready to rush out and get mar­ried. The cou­ple heads to one hero's fam­i­ly home for the hol­i­days, where we meet a great cast of char­ac­ters that real­ly round this book out.
Search Term of the week aka How Peo­ple Found My Web­sites ~ Not sure what this means, but "woman free in horse" found Olivia's web­site.
Book Snip­pet ~ Here's one from Ris­ing Heat, Earth Scents book two:
Before he could think about it, he took the nec­es­sary steps toward Dean, grabbed his fore­arm and spun him around. "Is that what you think? That I'm afraid?"

Dean's lazy gaze moved from Lance's eyes past his chest, to rest where his hand was wrapped around Dean's arm.

Damn, the man's flesh felt bet­ter than it should. Â This is exact­ly why Lance denied him­self. As much as he want­ed to leave the room, he also want­ed to pull Dean even clos­er, until he felt that heat from head to toe.

Dean met Lance's gaze. "I get the feel­ing very few things scare you, Lance."
I've actu­al­ly got this scene high­light­ed, which means it might get cut here pret­ty soon. We'll see. Have a great week, every­one!