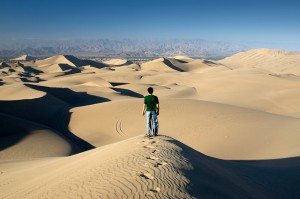 I gotta say, April 2012 was a great month for me. I'm sorry to see it go. May? Bring it on.
Favorite Song of the Week ~ I bet you never thought you'd see a Justin Bieber song on my FSotW. Well maybe you did, because my tastes are pretty eclec­tic. But I found myself danc­ing to this, and only later found out it was by the boy won­der. This cer­tainly doesn't sound like his other stuff. I guess there's no offi­cial video yet. Whad­dya think?
Work in Progress News ~Â I've been slowly work­ing on my pilot story. I usu­ally name my WiPs my hero's name until I can come up with a good one, but I haven't even named my hero yet! I like to wait until his per­son­al­ity shows through. Know any good pilot names?
Back­list News ~ After the release of Flipped last Sat­ur­day, I've been hop­ping from blog to blog pro­mot­ing. I also got some really good reviews from Brief Encoun­ters (B-) Hearts on Fire Reviews (4 Hearts) MM Good Reviews (5 Hearts) and QMO Books (No rat­ing given) Not bad, eh?
Indus­try News ~ The Sci-Fi pub­lisher Tor (Also Forge, Orb, Starscape, and Tor Teen) announced this week that "by early July 2012, their entire list of e-books will be avail­able DRM-free." That's great news! I hon­estly don't think DRM does any­thing but pun­ish hon­est read­ers, so I'd like to see DRM go the way of the 8-Track.
Search Term of the week aka How Peo­ple Found My Web­sites ~ I hope I was on page fifty or so on this one, because I don't see myself in this at all. "what is a romance novel that the char­ac­ter is a mata­dor" What do you guys think?
What I'm read­ing ~ I've read two great books this week. I'll tell you about one of them, and save the other for a week where I don't read any­thing new. I read With the Band by L.A. Witt. I actu­ally pur­chased this dur­ing the RT Con­fer­ence ear­lier this month. I sat next to the author as we imbibed in some black­berry brandy. She started telling me about this book, and I whipped out my Kin­dle and bought it on the spot. That's called "Bar Mar­ket­ing." Look it up. I just invented it. With the Band is about the lead singer and bass player in a rock band. Lots of ten­sion in this one, includ­ing the fact that both heroes are still in the closet.
Hero Quote ~ One of my unnamed pilot hero's early lines:
"We'll be in the air soon, and you can catch another power nap." He grinned, show­ing off a set of straight white teeth. "That's when I catch mine."
He's jok­ing! Of course he's jok­ing. I hope you all have a great weekend!